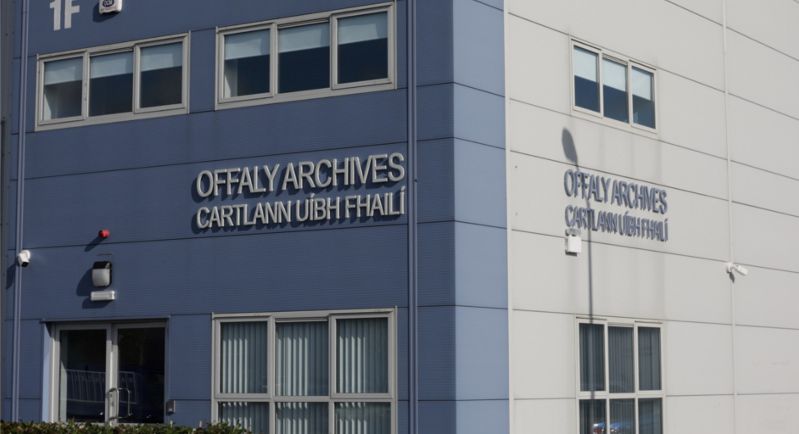 IMPORTANT NOTICE
Offaly Archives will close temporarily from Friday 23 September 2022 pending the recruitment of a new archivist. Public access to the archives will not be possible during this time. General queries may be addressed to [email protected] marked 'Archives'.
---
Welcome to the online catalogue for Offaly Archives.
Use this catalogue to find information about the archival collections in the care of Offaly History (Offaly Historical and Archaeological Society) and Offaly County Library. These collections are held in a new jointly managed repository in Tullamore, County Offaly. Access is by confirmed appointment only.
Offaly Archives
Unit 1F, Axis Business Park
Clara Road
Tullamore
Co Offaly
This catalogue also hosts finding aids and digital content from Birr Castle Archives and Offaly County Council Heritage Office.
We are continually working to make more information about our holdings discoverable online via this catalogue. Please contact us if you cannot find what you are looking for.
Please sign up to our blog Blog for further information and updates.
To learn more about how to search this catalogue of joint holdings, please see our FAQ page.